Back to Shop
Jungle Textile Art Box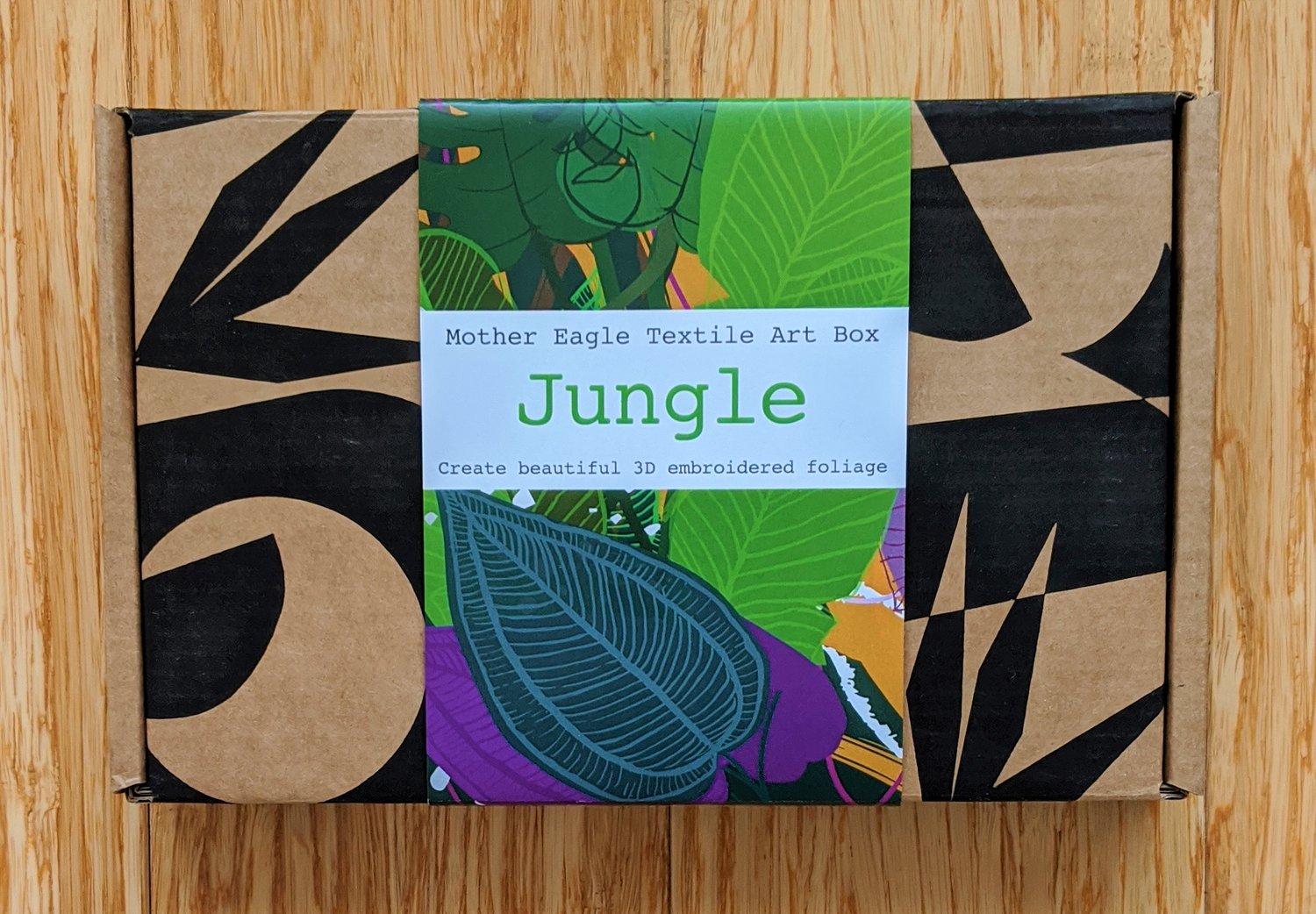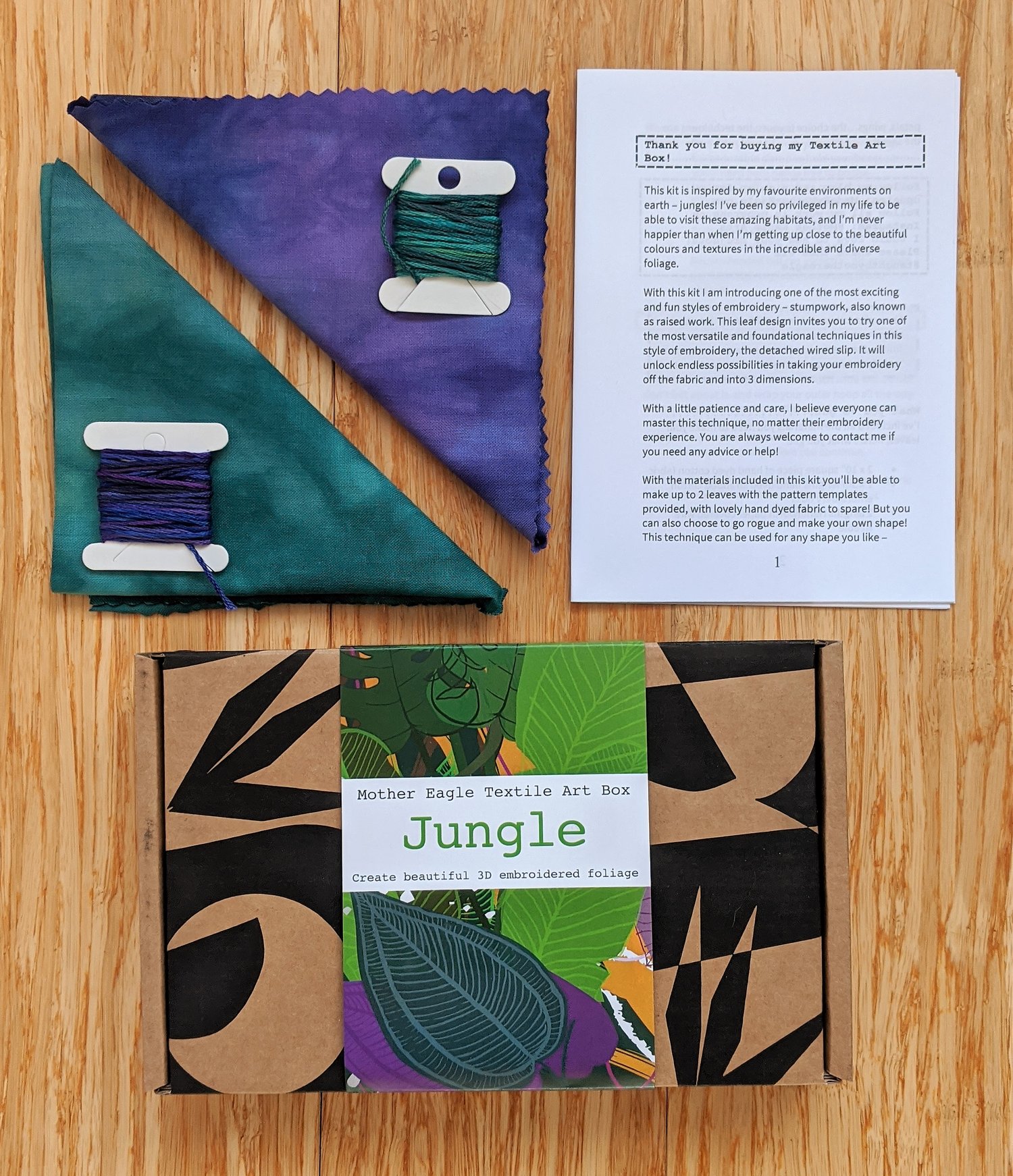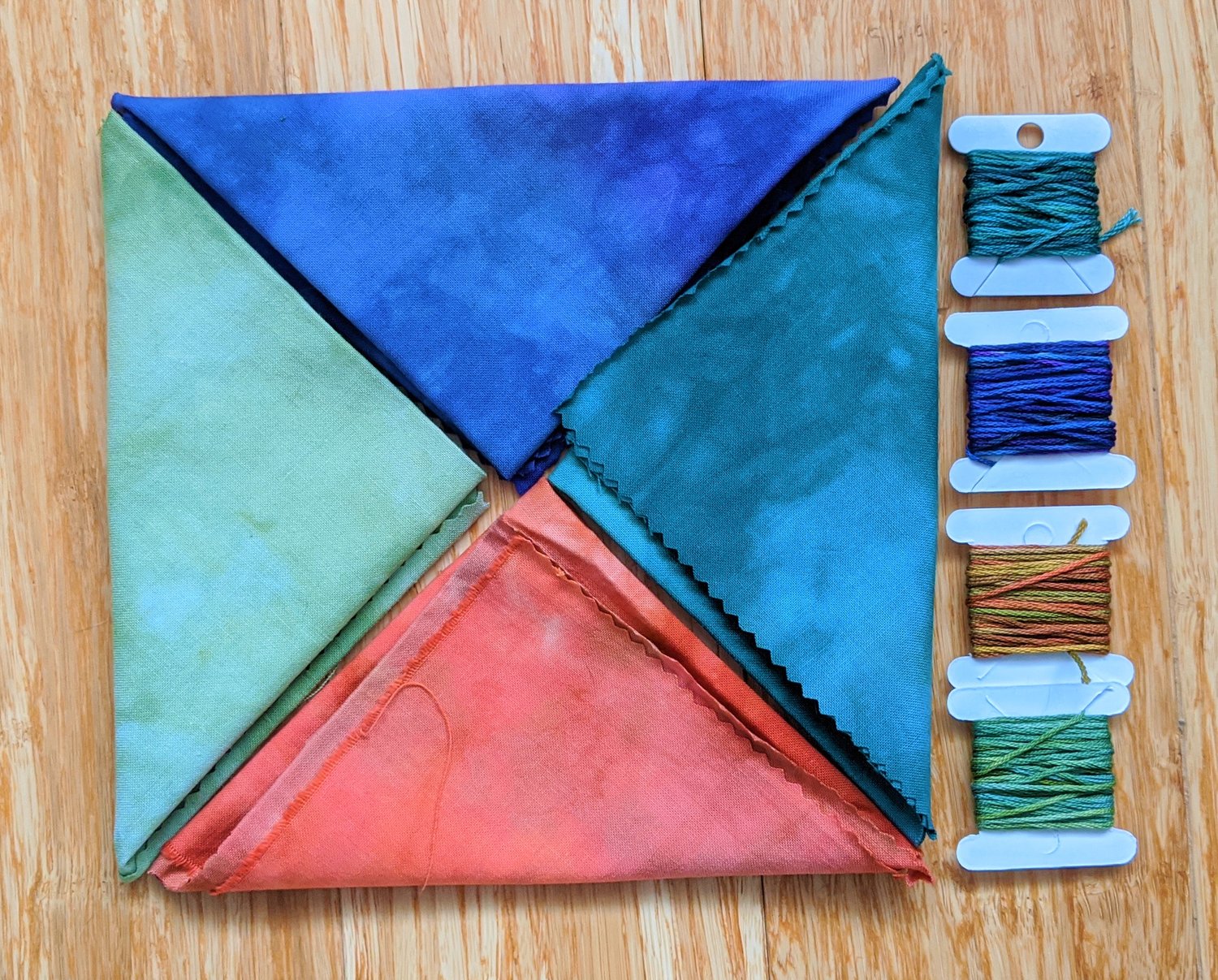 £

22.00
Create beautiful 3D embroidered foliage.
This Textile Art Box is inspired by my favourite environments on earth – jungles! I've been so privileged in my life to be able to visit these amazing habitats, and I'm never happier than when I'm getting up close to the beautiful colours and textures in the incredible and diverse foliage.
This kit introduces one of the most exciting and fun styles of embroidery – stumpwork. This leaf design invites you to try one of the most versatile and foundational techniques in this style of embroidery, the detached wired slip. It will unlock endless possibilities in taking your embroidery off the fabric and into 3 dimensions.
Because this technique is very time consuming and quite fiddly to get the hang of, you might have a better time if you're not an absolute beginner. There's nothing inherently difficult about this technique but if you've never picked up a needle before I'd recommend one of my other kits first before you get into stumpwork!
With the materials included in this kit you'll be able to make up to 2 leaves with the pattern templates provided, with lovely hand dyed fabric to spare. But you can also choose to go rogue and make your own shape! This technique can be used for any shape you like – petals, wings…the choice is yours; the techniques are the same!
What you'll get:
• 2 x 10" square pieces of hand-dyed cotton fabric - 1 green shade and 1 other colour - either purple or orange
• 2 x 3m lengths hand-dyed variegated stranded cotton thread, matched to the fabric
• 1 x needle
• 2 x lengths paper covered wire
• 14 page fully illustrated instruction booklet and pattern sheet.
And FREE worldwide shipping!
What you'll also need:
• To do this kind of work you will need a seat frame or table clamp to hold your hoop, as you'll need both hands free to do the buttonhole stitch. For this project a small 4" to 6" hoop is ideal. Larger hoops can be used but the fabric included may not fit.
• Embroidery scissors (sharp!)
• Coloured markers or felt tip pens
• Recommended but not essential: Air-erasable pen to sketch any leaf decoration; fabric scissors
Every kit includes a £1 donation to Survival International, a UK charity that work in partnership with indigenous and tribal peoples to defend their lives, protect their lands and determine their own futures.
This Art Box is 100% plastic-free, and entirely vegan friendly. The box used is repurposed from soap packaging and diverted from landfill.
*Mother Eagle Textile Art Boxes and related content are the property of Kate Tume. You may not sell items made from these kits or designs, or otherwise commercially exploit any part of this content. 2020, All Rights Reserved.
Sleeve design and illustration Amy Hope www.amyhope.me